Dallas Claims Association
Founded in 1934, DCA is the Texas-based association for claims professionals spanning adjusting, engineering, healthcare and litigation management. We promote training and networking among our state-wide group of licensed professionals and vendors.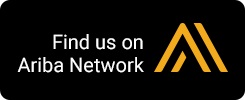 Ariba Discovery
SAP Ariba solutions create direct, intelligent connections between businesses and suppliers and targeted solution providers, redefining how you communicate, collaborate, and get work done.
(TCDLA) Texas Criminal Defense Lawyers Association
The Texas Criminal Defense Lawyers Education Institute (TCDLEI) is committed to ensuring the fair administration of justice in Texas through the continuing legal education of criminal defense lawyers and their staff.
(3CDLA) Collin County Criminal Defense Lawyers Association
The Collin County, Criminal Defense Lawyers' Association, was created with the intent to level the playing field. The District Attorney's Office has the resources of the government against the private citizen. This organization is our attempt at trying to give our clients the best chance to defend themselves.
The Collin County, Criminal Defense Lawyers Association, has been in existence since 1995. We provide support, training, and legal education to our members to promote the highest quality of legal representation in the Collin County criminal justice legal system. We are a group of practicing criminal defense attorneys with diverse and varied backgrounds, but with the common goal of steadfastly protecting our clients' legal and constitutional rights.
(TALI) Texas Association of Licensed Investigators
With hundreds of members, world-wide TALI is dedicated to raising professionalism in the field of private investigations through continuing education, public awareness, advanced certification, networking, and legislative involvement. Our members are proud to cover the 254 counties and 261,797 square miles that make up the great State of Texas.